Activities
ISO 9001-2015

certified

We are a professionally managed ISO 9001-2015 certified trading and export-Import company based in Hong Kong. With about 21 years rich experience in recycling all kinds of plastics, we extend a helping hand to the circular economy.
Buying and selling

Plastics

Our core business is buying and selling Plastics. We source plastic materials globally and make the logistics arrangements to deliver the materials to our various customers in Asia and Europe for recycling, processing, and compounding.
Sorting, Washing

Cleaning, Drying

Our partner companies in India are equipped with recycling facilities at three locations where they carry out sorting, washing, cleaning, drying, grinding, baling, packaging etc.
Trading, Distributing,

Importing, Exporting

We specialize in trading, distributing, importing, exporting, and reprocessing postindustrial, post commercial and post-consumer scraps of all kinds of plastics.
---
"Our products and services"
We deal in Engineering Plastics, High Performance plastics, Commodity Plastics, Elastomers, Additives & Modifiers
Our
Mission, Vision

& Goals

Mission
Magna International Limited is a trading company with a clear foresight of environmental protection by way of recycling of plastics. We are committed to help our clients in resolving their challenges of waste management and optimizing their profits with the help of our expertise in this field.

Vision
Magna International Limited believes in working with its suppliers and customers with complete transparency and a rapid response time. Our suppliers and customers are truly our partners in our success story.

Goals
The objectives of our company are to operate a sound, prosperous and growing business, thereby gaining a reputation and respect in the industry for delivering reliable and quality products, and having sound, fair business practices. Magna International Limited maintains the policy of high ethics on which this company was founded.

Customers
Magna International Limited deals honestly and fairly with our customers. We understand we must earn business through high quality products, good service, and fair prices. While we compete actively for customers' orders, we do so in a highly ethical manner.

SUPPLIERS
Our suppliers are our backbones and are treated as our partners. They are entitled to courteous, honest, and fair treatment, as well as prompt payment.
---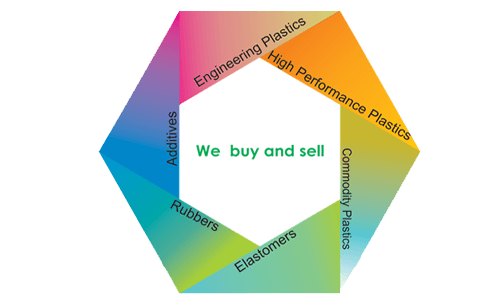 The opportunities with us are

infinite

Magna International Limited is a professionally managed ISO 9001-2015 certified and AQSIQ License holder International Trading and Export Import company incorporated in Hong Kong with Sales offices in Shanghai ,China and Jakarta, Indonesia and Mumbai India.
1

We source materials from our reliable partners in USA, Europe, Middle East , Asia and ship them worldwide to our customers.

2

Our forte is Engineering plastics and High performance plastics, but we also buy and sell Commodity plastics, Elastomers and Rubbers

3

Buying and selling of all kinds of post Industrial waste plastics.
Call Us