Description and Properties of
ELASTOMERS
---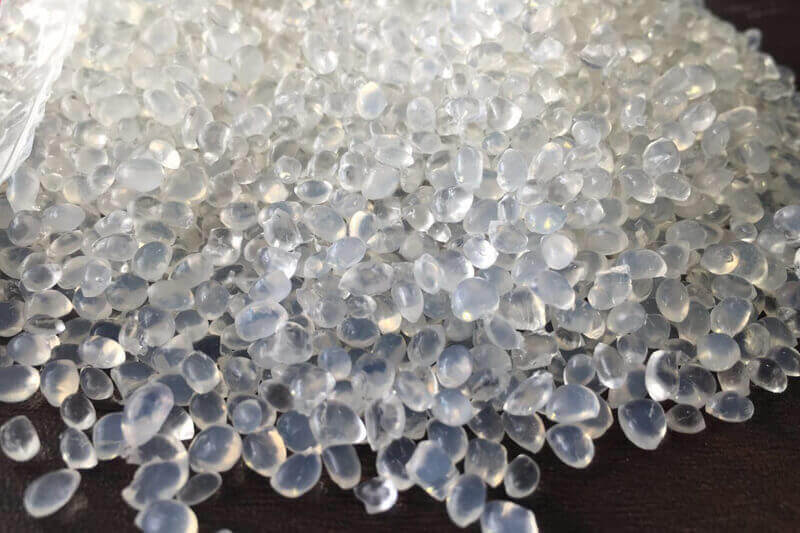 Thermoplastic Polyurethane (TPU)
Thermoplastic Polyurethane (TPU) is in the class of Polyurethane Plastics. Technically, TPU is a thermoplastic elastomer consisting of linear segmented block copolymers of hard and soft segments. Thermoplastic polyurethane has many properties, including elasticity, transparency and resistance to oil, grease and abrasion.
--- Thermoplastic Elastomers (TPE)
Thermoplastic elastomers (TPE), also referred to as elastoplasts, are a class of copolymers. They are a physical mixture of polymers, a plastic and a rubber with both thermoplastic and elastomeric properties.TPE behaves at room temperature like the classic elastomers, but with heat supply, TPE can be plastically deformed and thus also shows a thermoplastic behavior. Thermoplastic elastomers exhibit benefits typical of both rubber-like materials and plastic. The advantage of using thermoplastic elastomers (TPE) is the ability to stretch and return to their original shape, resulting in a longer life than other materials.
--- Thermoplastic Polyolefin (TPO)
Thermoplastic polyolefin (TPO) refers to polymer / filler mixture, which consist of a proportion of a thermoplastic, an elastomer or rubber and a filler. Outdoor applications such as roofs often contain TPO because it does not degrade under UV exposure. TPO is widely used in the automotive industry.
---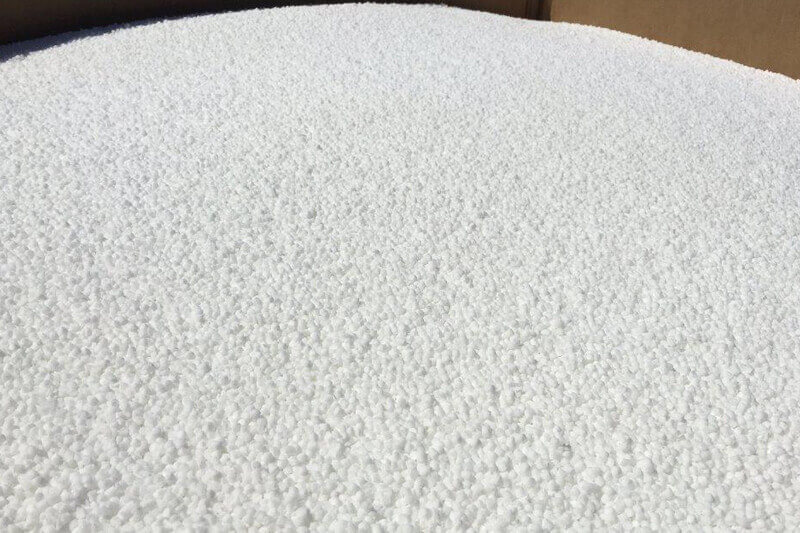 Styrene Butadiene Styrene(SBS)
Styrene Butadiene Styrene or SBS is a thermoplastic elastomer made from two monomers, styrene and butadiene, while exhibiting the properties of plastic and rubber. Styrene-butadiene-styrene (SBS) behave like elastomers at room temperature, however it can be processed like plastics on heating. SBS and other thermoplastic elastomers are rubbery, without being crosslinked, and are easy to process into useful shapes.
--- Styrene Ethylene Butylene Styrene(SEBS)
Styrene ethylene butylene styrene (SEBS) is an important thermoplastic elastomer (TPE). It is produced by hydrogenation of styrene-butadiene-styrene copolymer (SBS), thereby improving heat stability, weather resistance and oil resistance. SEBS behaves like rubber without having to be vulcanised. SEBS is strong and flexible, has excellent heat and UV resistance and is easy to process.
--- Ethylene Propylene Rubber (EPDM)
Ethylene propylene rubber (EPDM) is a type of synthetic rubber that can be used in a variety of applications. Saturated rubbers such as EPDM have significantly better resistance to heat, light and ozone compared to unsaturated rubbers such as natural rubber, SBR or polychloroprene (neoprene).
EPDM can be formulated to withstand temperatures up to 150 ° C, and when properly formulated, it can be used outdoors for many years without deterioration.
--- Styrol Butadiene Rubber (SBR)
Styrene butadiene rubber (SBR) describes the family of synthetic rubbers derived from styrene and butadiene. SBR has good abrasion resistance and good aging resistance. SBR is the most widely produced variant of the synthetic rubber. About 50% of the tires are made of different SBR types.
--- Silicone Rubber (SI)
Silicone Rubber (SI) is an elastomer that consists of silicone and contains carbon, hydrogen and oxygen. Silicone rubbers are widely used in the industry with several formulations. Silicone rubber (SI) is used in automotive applications, many cooking, baking and food storage products, clothing including underwear, sportswear and electronics.
--- Styrene Butadiene copolymer (SBC)
Styrene Butadiene Copolymer (SBC) is a copolymer consisting of styrene monomer and butadiene rubber. SBC can be used in thermoforming, injection molding and extrusion applications.
---
Polyvinyl Butyral (PVB)
Polyvinyl butyral (PVB) is a plastic from the group of polyvinyl acetals. Polyvinyl butyral is used for applications that require strong bonding, optical clarity, adhesion to many surfaces, toughness and flexibility. PVB is mainly used as a hot melt adhesive in the form of intermediate films for composite safety glass.
--- Polyolefine Elastomers (POE)
Polyolefins are a class of polymers made from olefins. Polyolefin elastomers (POEs) are a relatively new class of polymers which are copolymers of ethylene and butene. Polyolefins Elastomers are the bridge between conventional elastomers and thermoplastics.
--- Polybutylene (PB)
Polybutene, also called polybutylene (PB), is a thermoplastic polyolefin. In contrast to the branched polyisobutylene, the monomers in the PB are linear and largely isotactic. Polybutene (PB), like polyethylene (PE) and polypropylene (PP), is a polyolefin or a saturated polymer.
In terms of mechanical properties, PB is approximately between PE and PP. PB combines the typical properties of conventional polymers with some properties of engineering polymers.
---